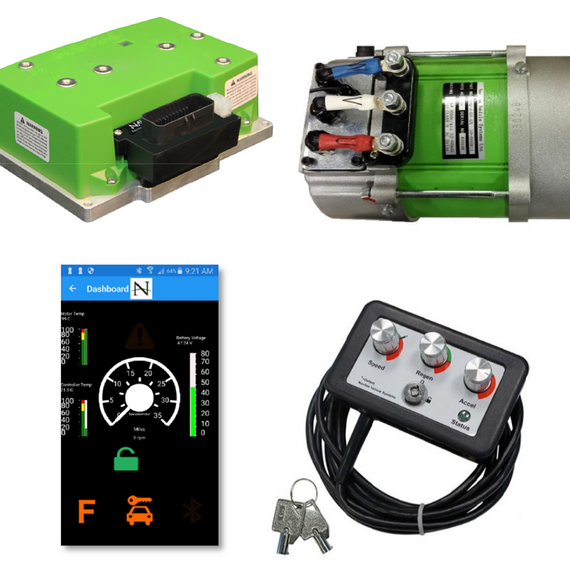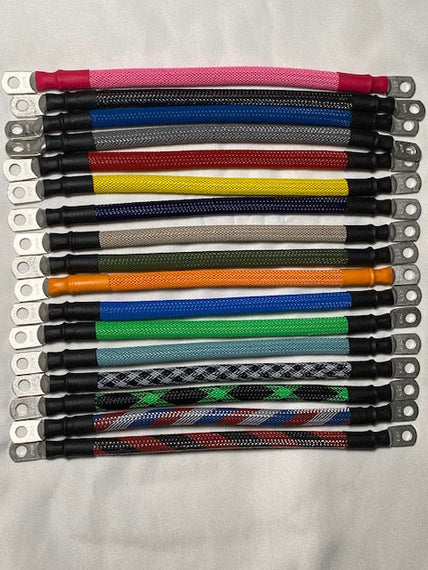 Navitas EZGO marathon DC to AC conversion kit
KIT INCLUDES:

Complete 600A 5KW Navitas AC kit with controller and motor, on the fly programmer and access to the Navitas dealer app.  The motor size will vary depending on your application and the answer to options when adding product to cart.
400A HD solenoid.  This is the best version of the MZJ-400 on the market.
2 AWG battery cable kit.  All cables.  Not just the battery jumper wires.
Aftermarket IQ wiring harness. 

FNR switch and run/tow switch.
PB8 pedal box that replaces the PB6 box already on the cart.
This is a drop in kit with minimum effort needed to install.  It does require swapping out the carts main wiring harness but it is not a huge deal to do.
This kit will convert your cart over to a toggle switch for reverse just like all other shunt style carts (similar to a Precedent)
 CART MUST BE 48V!
​UNLEASH YOUR GOLF CAR'S POTENTIAL

​More Speed | Greater Efficiency | Easy to Install | Affordable
Bypass all the OEM codes and increase the speed and power of your car with our new DC to AC conversion kits.

​
Two new compact AC systems (440 and 600 Amp) offer more miles per charge with better performance
Low profile controller with smaller overall footprint installs quickly and easily - no need for cutting or modifying your existing mounting plate or controller cover.
Low system cost and higher mileage per charge economic efficiencies for your customer. 
Don't forget to grab a Modz 48V charger also